The Ornithology WebSite
Jan A. Allinder

Be sure to visit Jan Allinder's website!
Please click on image for larger view.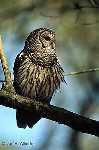 Barred Owl, Strix varia
Corkscrew Swamp, FL

Royal Tern, Sterna maxima
Little Estero Lagoon, Fort Myers Beach, FL

Rock Sandpiper, Calidris ptilocnemis
St. Paul Island, AK

Return to Photo Gallery Index

Last Updated: October 23, 1998: mgfx@mgfx.com
Site constructed and maintained by Mikula Web Solutions
© copyright 1995 - 1998 Mikula Web Solutions; all rights reserved.