The Ornithology WebSite
Terry Ann Braaten
Gallery II

Be sure to visit Terry Ann Braaten's website!
Please click on image for larger view.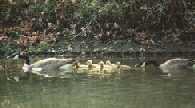 Canada Geese, Branta canadensis
Moline, Illinois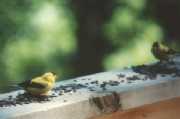 American Goldfinch, Carduelis tristis
East Gull Lake, Minnesota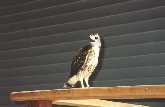 Red-tailed Hawk (most likely), Buteo jamaicensis
Brainerd, Minnesota

Baltimore (Northern) Oriole, Icterus galbula
East Gull Lake, Minnesota

Red-headed Woodpecker, Melanerpes erythrocephalus
Moline, Illinois

Return to Photo Gallery Index

Last Updated: October 15, 1998: mgfx@mgfx.com
Site constructed and maintained by Mikula Web Solutions
© copyright 1995 - 1998 Mikula Web Solutions; all rights reserved.