The Ornithology WebSite
Don DesJardin
Gallery III

Be sure to visit Don DesJardin's website!
Please click on image for larger view.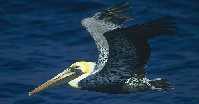 Brown Pelican, Pelecanus occidentalis
Southern California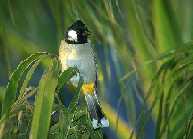 White-cheeked (Himalayan) Bulbul, Pycnonotus leucogenys
Dubai, UAE

Burrowing Owl, Athene cunicularia
Sothern California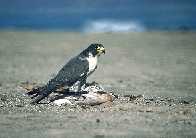 Peregrine Falcon, Falco peregrinus
Southern California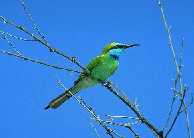 Little Green Bee-eater, Merops orientalis
Dubai, UAE

Return to Photo Gallery Index

Last Updated: August 26, 1998: mgfx@mgfx.com
Site constructed and maintained by Mikula Web Solutions
© copyright 1995 - 1998 Mikula Web Solutions; all rights reserved.