The Ornithology WebSite
Bill Morgenstern
Gallery II

Be sure to visit Bill's website!
Please click on image for larger view.

Bald Eagle, Haliaeetus leucocephalus
Fort Frances, Ontario

Common Loons, Gavia immer
Fort Frances, Ontario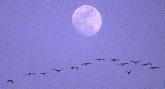 Sandhill Cranes, Grus canadensis
Gibbon, Nebraska
All photos © copyright Bill Morgenstern

Return to Photo Gallery Index

Last Updated: May 27, 1998: mgfx@mgfx.com
Site constructed and maintained by Mikula Web Solutions
© copyright 1995 - 1998 Mikula Web Solutions; all rights reserved.