The Ornithology WebSite
Gareth Watkins
East Yorkshire, England

Be sure to visit Gareth's website!
Please click on image for larger view.

Long-tailed Jaeger (Skua), Stercorarius longicaudus - juvenile
Skipsea, East Yorkshire, England - October 1994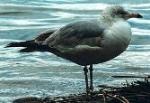 Ring-billed Gull, Larus delawarensis
Topsham, Devon, England - May 1997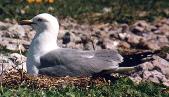 Ring-billed Gull, Larus delawarensis
Townsend Sewage Lagoons, Ontario, Canada - May 1994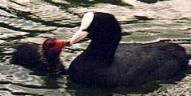 Common Coot, Fulica atra
Verulamium Park, Hertfordshire, England - 1993

American Bittern, Botaurus lentiginosus
Leslie Street Spit, Toronto, Ontario - April 1993

Return to Photo Gallery Index

Last Updated: August 11, 1998: mgfx@mgfx.com
Site constructed and maintained by Mikula Web Solutions
© copyright 1995 - 1998 Mikula Web Solutions; all rights reserved.